Friday August 21, 2020
Ahead of the construction of 21 new almshouses on More's Meadow (see our plans), the Parochial Charities engaged Practical Ecology Ltd to survey the resident wildlife and mitigate the impact of the development (see news, 9 April 2020).
The ecologists trapped and counted 106 common lizard, 3 grass snake and 3 common toad. The reptiles have now been relocated to a safe refuge on the northern edge of the Charities' land, well away from the development site. A nearby badger set and barn owl roost were also surveyed and measures taken to ensure they are protected during the construction phase. Bird and insect habitat improvements are underway; additional hedging has already been planted around the field boundary and – with help from both the Woodland Trust and The Tree Council – we will soon be planting a community orchard and other trees, shrubs and wild flowers over an area of approximately six acres.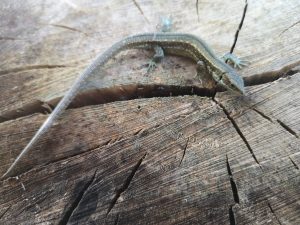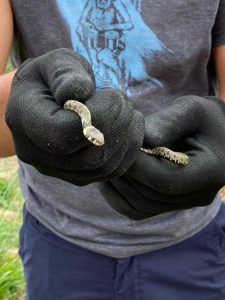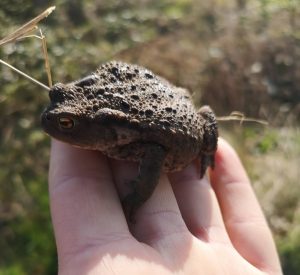 The reptile exclusion fence erected to help with the survey will be retained until the completion of works on the site. Further monitoring surveys will take place in 2021 and 2023 to check on the health of the reptile population in line with our Construction Ecological Management Plan.