Sunday July 02, 2023
Last month saw Great Shelford Village Charity win not just one but two prestigious awards for its 21 new almshouse homes in the village.
The Almshouse Association picked the charity's development at More's Meadow for its annual Inspirational Homes Award recognising innovation in planning, design, quality of build and value for money. Chair of the charity, Sarah Rann, accompanied by the Clerk, Mary Lester, travelled to Westminster on 15 June to receive the award at the Almshouse Association's Members Day.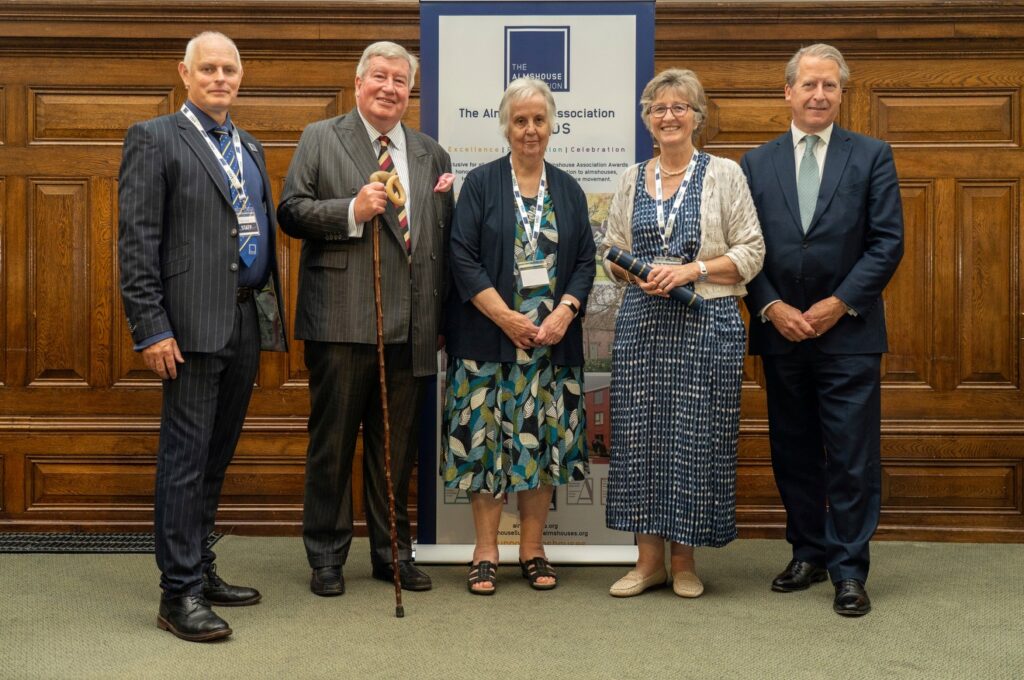 This was followed on 28 June by Eastern Echo picking More's Meadow for its Best Residential Development award with two of our directors, Jaspaul Hill and Brian Connellan, among the 200 industry professionals and guests attending Homerton College, Cambridge to celebrate the East of England's winners.
"We are thrilled that both the Almshouse Association and Eastern Echo have awarded prizes to our More's Meadow development. Residents moved in earlier this year and have already established a real community spirit thanks to the innovative build and layout of the almshouses around the central green space," said Sarah Rann.
Further news of the Almshouse Association's award can be found here.